Originally published on kengortowski.com on February 25, 2019.
________________________
When I hear the phrase New Public Land, my eyebrows arch and my eyes bug out a bit.
If I already know the area and the new public land happens to include virtually never before fished water, my head cocks to the side a bit and my fingers drum on whatever surface they're sitting on. This means I've already figured out how this new water is going to get fished, it's just a matter of figuring out a few details.
I heard about this new public land over a year ago. Years ago when I was actively involved with more things Fox Valley, heads of forest preserves and park districts knew that I was going to head out to this new property to do some exploring. Especially if water was on the property. There were times when I was actually encouraged to go explore and get back with reports on what was found.
Over the last few years I've let my involvement die off. People once known have moved on to other things or have retired.
For this new public land I thought I would reach out to a few people, see if they were in charge or had any say on whether or not I could still go explore even though the new public land wasn't "officially" open to the public. There are properties I've visited years ago and still do that aren't "officially" open to the public, so I didn't see this being a problem.
I sent out some email and the response was crickets.
I decided to sit on this for most of last year. I was busy with other things. Let those in charge get things together to make the property more presentable, I guess.
The last two weekends of October were absolutely perfect and I decided I was done waiting. Exploring needed to be done.
Initially I thought I would try something I've been thinking about for a few years. The new public land is attached to old public land. I figured it can't be that hard to walk from one to the other.
I couldn't be more wrong.
For the most part the hike wasn't that bad, but I then had to descend into a valley and I knew the creek was still some distance away. I normally look for deer paths and simply follow those. Pacing back and forth on the ridge showed no deer paths. Looking down into the valley showed a massive tangle of everything that possibly grows in the woods. You know you shouldn't go down into something like this when the deer won't even do it. So I backed out and took the easy route, which I won't describe.
I did find some old farm fences and posts. They always seem to be photogenic.
I know what lives in this creek from the mouth to at least 10 miles inland. I know how good the fishing can be in that whole length of creek. I think these shots show I have a lot to look forward to come spring.
But after closer inspection, those big old three foot wide oaks are a much better bathroom break option.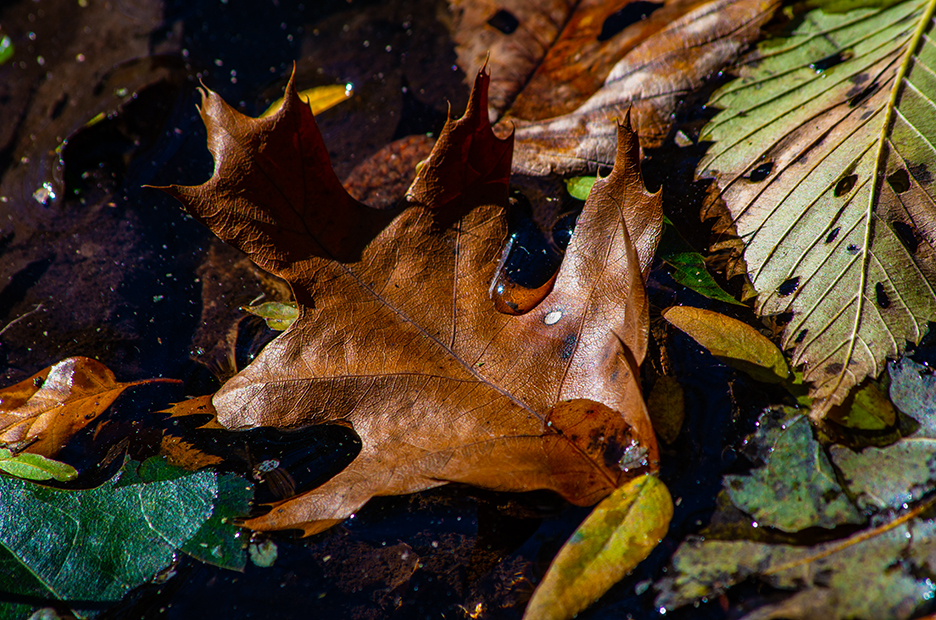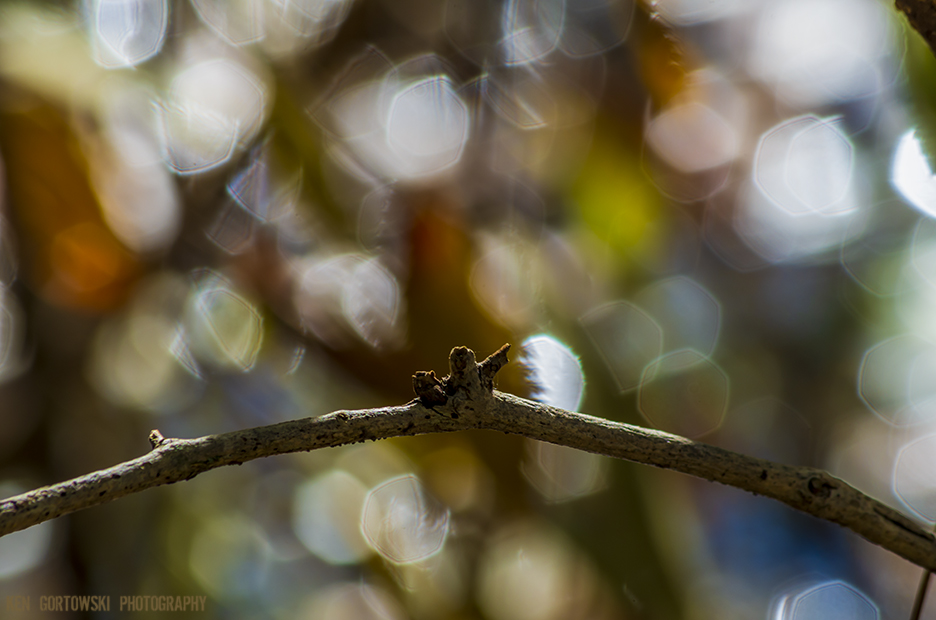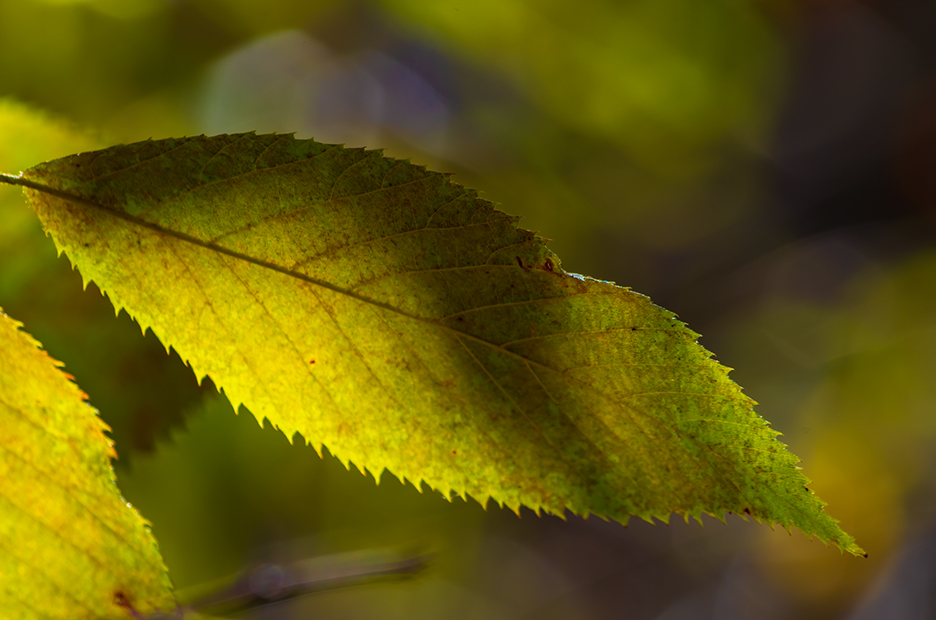 A caveat, there's always a caveat.
I think it was in 2003 in mid May that I waded far up into the Mooseheart property on Mill Creek. Didn't bother with mosquito repellant assuming none would be necessary. I couldn't have been more wrong. I got chewed to pieces. While out there a helicopter hovered overhead at one point spraying something down and along the creek. I assumed it was some kind of mosquito abatement process.
For the next few months I felt under the weather, tired all the time. Some time in the summer I read in the paper that West Nile mosquitoes had been found in Batavia, right where I had been wading and got chewed to pieces. I looked up the symptoms of West Nile. Sure enough, that's what I had and didn't even know it.
I'm assuming I can't get it again, but when I go exploring this new public land come late spring and into summer, you can bet I'm going to be pretty well covered in layers of deet.
I have never seen a swamp like area this big along the Fox River or any of it's creeks. I can attest that without a big swamp area the mosquitoes can get pretty bad, unbearable at times.
I can only imagine what this huge area is going to produce.
Mosquitoes the size of bats, perhaps?